"Exploring the rich repertoire for cello and piano"
Duo Gamma was formed in 2013 with the intention of exploring the rich repertoire for cello and piano. Formed of the pianist Elisa Martín and the cellist Millán Abeledo
Duo Gamma was formed in 2013 with the intention of exploring the rich repertoire for cello and piano. Formed of the pianist Elisa Martín and the cellist Millán Abeledo, they established the duo alongside their independant musical careers based in Santiago de Compostela.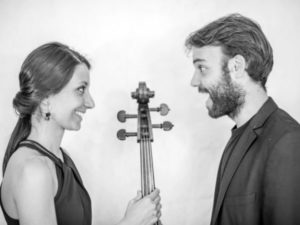 Throughout their journey they have performed in concert halls in Madrid, such as the Espacio Ronda, the Toccatta en A, Casa de Granada, Olivar de Castillejo Foundation, and also in Priuré Le Mesnil-Saint Martin (France), Casa Fralaes (Portugal), Cité Universitaire Paris (France) and the Vital Foundation (Vitoria).
They have received masterclasses from famous chamber musicians such as S. Stefanovich, L. del Valle, A. Gerhard, K. Moretti, R. Wagner, N. Kereselidze, C. Sierra, X. Gagnepain, T. Svane and D. Gelenbe.
At the beginning of 2017 they released their first CD, "Faces", on the KNS Classical label.
14 Romances, Op. 34: XIV.
Vocalise
Requiebros
Le Grand Tango
Cello Sonata in D Minor, Op. 40: I. Allegro non troppo
Cello Sonata in D Minor, Op. 40: II. Allegro
Cello Sonata in D Minor, Op. 40: III. Largo
Cello Sonata in D Minor, Op. 40: IV. Allegro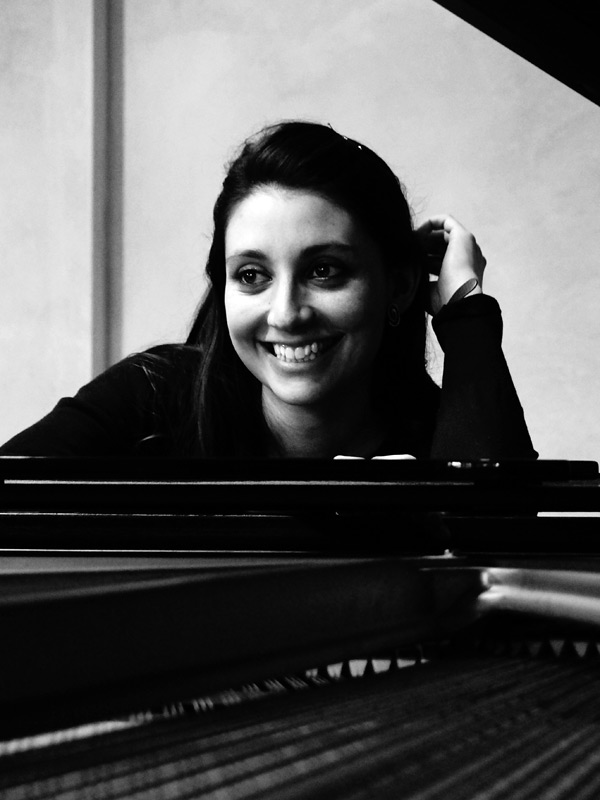 The Madrilenian Elisa Martín studied until the age of 18 in the Conservatorio Profesional de Música in Getafe with Carlos Domínguez, receiving the end of studies award. In June 2013 she completed her Bachelor studies specializing in piano in the Conservatorio Superior de Música de Aragón, where she studied with Iván Cítera and Miguel Ortega Chavaldas, receiving the highest marks. Alongside her studies, she took regular lessons with Nino Kereselidze.
She has received masterclasses with J. Colom, I. Rohmann, D. Kuyken, A. Kemenes, F. Wibaut, M. Gulyás, R. Nattkemper, A. Kandelaki, B. Uriarte, A. Sanzo, C. Martínez-Mehner, E. Nebolsin, R. Wagner, amongst others. She has won prizes in the Hazen Intercentros de Madrid and Jacinto Guerrero de Toledo competitions and has performed recitals in many concert halls in Spain, such as the Auditorio Caja Música del Palacio Cibeles in Madrid, el Ateneo in Madrid, Espacio Ronda in Madrid and a series of concerts for the "Young Pianists Nights" ("Las Noches de los Jóvenes Pianistas") series in Zaragoza. Currently she combines her artistic activity with pedogogy. In addition to being a member of Duo Gamma and the Mosaicos Trio, she learns Suzuki method with Mary McCathy, studies a postgraduate degree in the Centro Superior Katarina Gurska and is a Suzuki method teacher in the music school "En Clave" in Santiago de Compostela.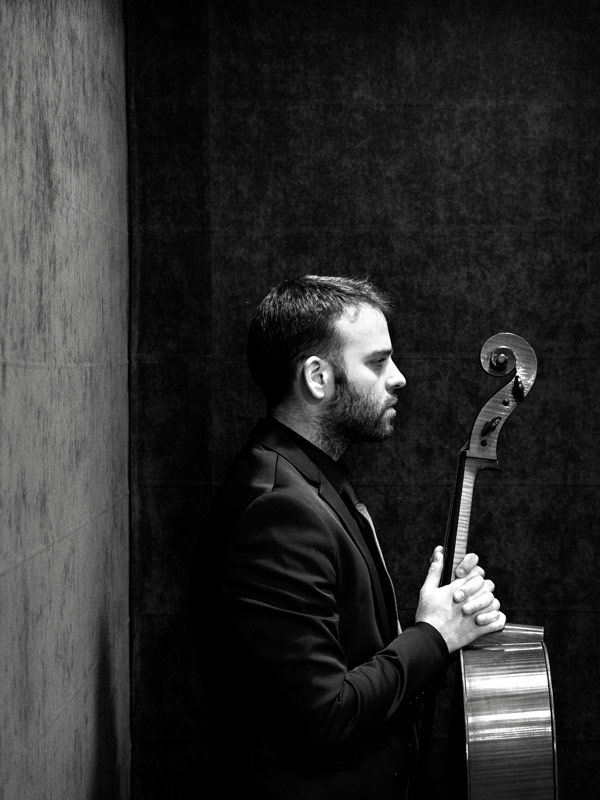 Millán Abeledo (Pontevedra), began to study the cello with Tatiana Cucerenco and Vera Kolar. He continued his bachelor studies in the CSMA (Zaragoza) with Ángel Luis Quintana and Bárbara Switalska, with Natalia Shakhovskaya in the Escuela Superior de Música Reina Sofía in Madrid and with Troels Svane in the Musikhochschule Lübeck (Germany). He has won varios prizes throughout his career: 1st prize in the Concurso Nacional of Cello (Carcaixent), 1st prize in the Veo Veo Foundation (Accésit), 1st prize in the Concurso Ruperto Chapí (Villena) and 1st prize in the Concurso Santa Cecilia 2014 (Portugal). He was a member of the Spanish National Youth Orchestra (JONDE) and has worked with many different orchestras, such as the Orquesta Nacional de España, Orquesta Sinfónica de Galicia, Orquesta de Cámara Reina Sofía and the Orquesta DaCamera. He received scholarships from the BBVA Foundation and the Segundo Gil Dávila Foundation. He currently develops the different aspects of his career in the following ways: orchestral, as a member of the Real Filharmonía de Galicia since 2014; as a teacher in the Berenguela music school; as a chamber musician in several ensembles, such as the Bambú Ensemble, Mosaicos Trio, Novecento Quartet, Soncello Ensemble and Duo Gamma and working in sharing classical music as part of the organising team of the Aula de Cámara Airas Nunes and the Soncello Association.
CESAR FRANCK – SONATA IN A MAJOR
SERGEI PROKOFIEV – SONATA IN C MAJOR OP.119
DIMITRI SHOTAKOVICH – SONATA IN D MINOR, OP.40
FRANZ SCHUBERT – ARPEGGIONE SONATA
CLAUDE DEBUSSY – SONATA IN D MINOR
ASTOR PIAZZOLA – LE GRAND TANGO
GASPAR CASSADÓ – REQUIEBROS
LUDWIG VAN BEETHOVEN – SEVEN VARIATIONS ON THE MAGIC FLUTE WoO46: «BEI MÄNNERN WELCHE LIEBE FÜHLEN»
SERGEI RACHMANINOV – VOCALISE
ROBERT SCHUMANN – «ADAGIO UND ALLEGRO», 5 PIECES IN A FOLK STYLE OP.112
GABRIEL FAURÉ – ELEGIE
MANUEL LÓPEZ JORGE- FULGOR CÓSMICO
ANDRES GAOS – CANTO ELEGÍACO, HUMORESCA
MAX BRUCH – KOL NIDREI
PIOTR ILLICH TCHAIKOVSKI – PEZZO CAPRICCIOSO