ConcertArt is a musical adventure initiated by eight artists (seven musicians and one actress) with the aim of uniting all of their projects under the same roof: education, chamber music and voluntary.
If you are looking for didactic concerts, either with small ensembles or with symphony orchestra, click on EDUCONCERTS.
If, on the contrary, you are a lover of chamber music then DUOGAMMA, CUARTETO NOVECENTO or ENSEMBLE CONCERTART are the answer to what you a looking for. Each on can offer you the best solution for any concert, recital or cultural event.
And of course, before you leave, don't forget to visit SANARTE, our social project, where the eight members of the ConcertArt team regularly participate in the company of invited artists.
WE DO NOT HAVE SCHEDULED CONCERTS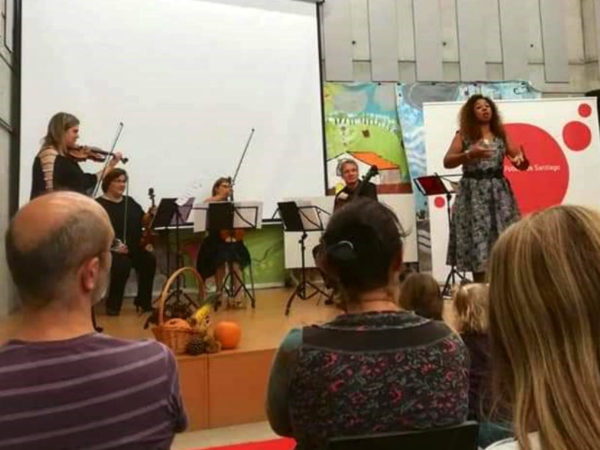 One of our most important facets is the didactic Educoncerts shows you the different performances which we offer for schools, auditoriums, theatres and concert halls.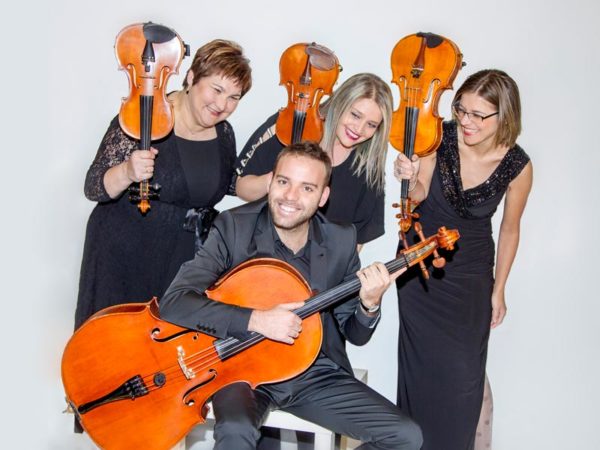 The quartet Novecento offers something more than just the traditional repertoire: It focusses on music written at the end of the impressionism era and covers the whole 20th century. Unknown or little known music, but always fun, always intersting and always original The quartet, Novecento, wants, with this initiative, to offer a different perspective to complete the chamber music panorama of Santiago de Compostela.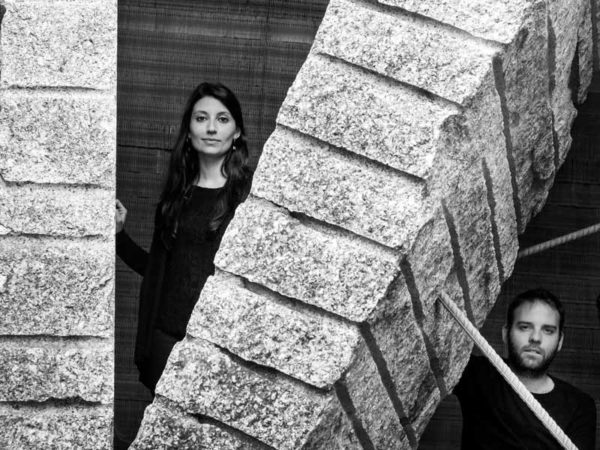 Duo Gamma was formed in 2013 with the intention of exploring the rich repertoire for cello and piano Formed of the pianist Elisa Martín and the cellist Millán Abeledo, they established the duo alongside their independant musical careers based in Santiago de Compostela.
As volunteer work is very important to us, we rely upon the participation of artists in events aimed at the awareness and transmission of values and also in other projects, which try to improve the lives of the audience they are intended for SanArte was created in December of 2016 in order to perfom once a month in the classroom of the pediatrics unit of the university hospital of Santiago de Compostela and thus improve the stays of the patients, families and healthcare professionals.
Click to know more about them
TESTIMONIALS
We are conscious of the enormous benefit that music can have on a hospitalisation, in which a child not only has to cope with an illnes, but also with the psychological consequences this can have: despondency, feeling separated from their surroundings, their family, their friends… it is because of this that from the Pediatric Social Group (Obra Social Pediatría) we consider it essential to care for our children in a multidisciplinary environment, not only from an obvious point of view, the hospital, but from one that cares for their general well-being and, in this, SANARTE plays a fundamental role, which is a huge help for us and one which we have counted for a long time. Thank you SANARTE for your honest and committed collaboration.
Pediatric Social Project,
Hospital Clínico Universitario de Santiago de Compostela
TESTIMONIALS
With your small, innovative concerts, adapted to all ages and with appealing repertoire you motivated and brought our pupils closer to classical music. We are hoping to hear you again soon. Thank you. Thank you.
primary school teacher, CEIP López Ferreiro
We'll see you in the concert!